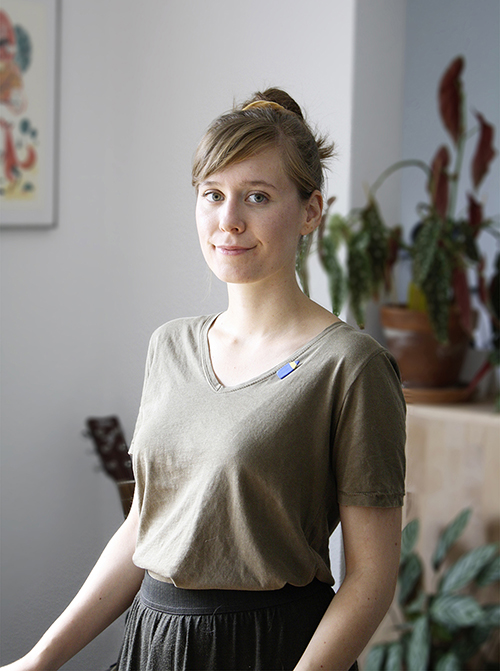 Hallo, ich bin Laura!
Ich bin freischaffende Illustratorin und Designerin und habe mich auf Bücher und Produkte für Kinder spezialisiert. Meine Illustrationen zeichnen sich aus durch ihre liebenswerten Charaktere, eine gute Portion Witz und viele wimmelige Details. 1992 geboren, wuchs ich zwischen Ruhrgebiet und Münsterland auf. 2013-2017 studierte ich Illustration und Design im Bachelor an der Fachhochschule Münster und machte 2020 meinen Masterabschluss an der HAW Hamburg. Heute lebe und arbeite ich im Emsland in Niedersachsen.
Hello, I'm Laura!
I'm a freelance illustrator and designer specialized in books and products for children. My illustrations are characterized by their likable characters, a good pinch of humor and a richness in details. Born in 1992 and grown up in the Ruhr area in Germany, I finished my bachelor's and master's degrees in illustration and design at the Münster School of Design and the Hamburg University of Applied Sciences. Today I live and work in the Emsland in Lower Saxony.
Sie haben eine Anfrage für eine Zusammenarbeit? Dann melden Sie sich gerne per E-Mail bei mir. Ich freue mich auf Ihre Projektideen!
If you'd like to work with me, please feel free to reach out via e-mail. I'm looking forward to your project ideas!
hallo(at)laurabednarski.de
Bücher
Pappbilderbuch, Bilderbuch, Vorlesebuch, Kinderbuch, Sachbuch, Cover…
Illustration
Character Design, Sympathiefiguren, Wimmelbilder, Patterns, Storyboards, Vektorillustrationen …
Grafik
Gestaltung, Satz und Layout, (Detail)Typografie, Handlettering, Buchgestaltung, Logos & Corporate Design, …